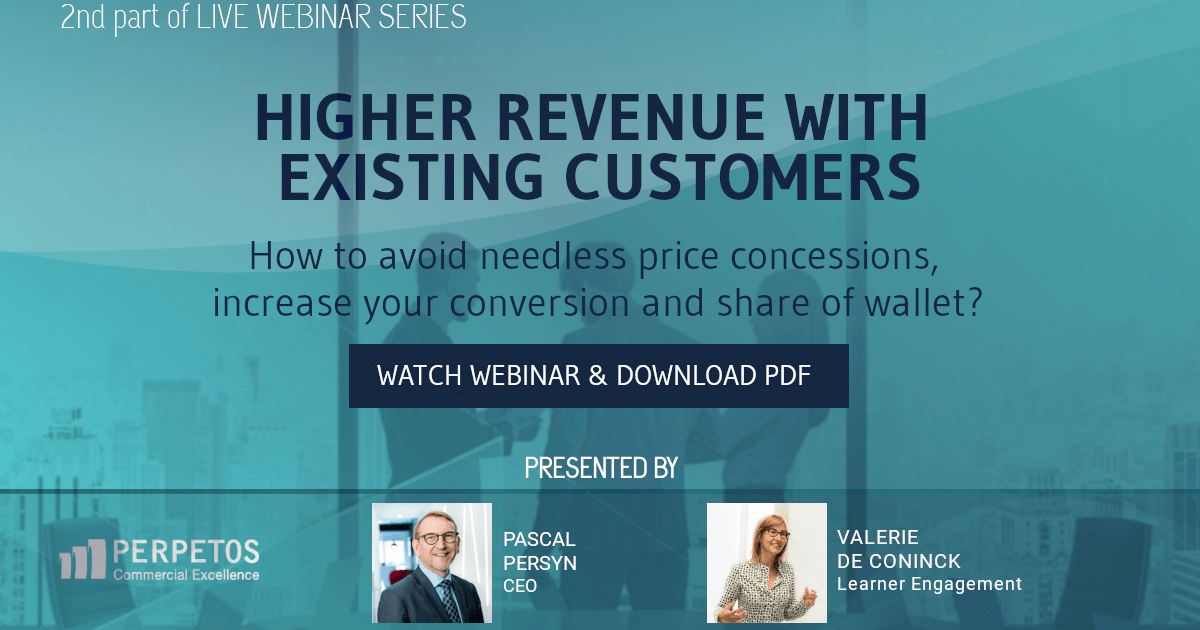 Higher revenue with existing customers
Everyone knows that it is much easier and cheaper to increase sales with existing customers than to find new customers. On the other hand, many people have experienced that an increase in discounts is often used as a lever for increasing the loyalty or revenue. It is not the only lever, however.
Studies have shown that customers are prepared to pay more if the supplier can demonstrate the value of the total package provided.
How can you avoid that customers limit price comparisons to comparing the properties of products and services?

What changes are needed to improve the contents of sales talks?

How to make it more difficult for your competitors to have access to your customers